Join Us Friday, February 3 for a Tap Takeover with Neshimany Creek Brewing Company. Beginning at 5 p.m., Josh from the Brewery will be here to discuss the beers while Chefs Zach and Drew prepared dishes to pair with the beers.
The Downstairs Pub at the Golden Eagle Inn offers a warm and intimate locale for visitors and locals alike to enjoy each other, imbibe in their libation of choice and enjoy delicious high end pub fare.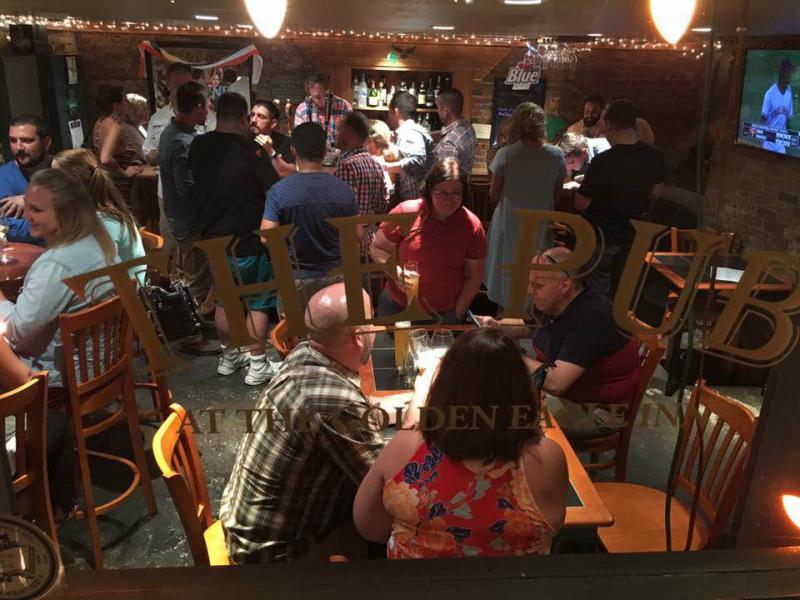 The Pub is an intimate space so therefore we do not accept reservations in the Pub. The Meeting Room (adjacent room beside the Pub) is quite popular for those who have larger parties and is available for reservations.
Lunch is served in the Pub Monday thru Saturday from Noon until 2pm. Check out the Specials Board for Daily Soup and Lunch Specials.
Dinner is served in the Pub Monday thru Saturday from 5-9pm. Our Daily Specials Board is usually full of Specials of the Day (including seafood, pub fare, soup and desserts). Reservations are not accepted in the downstairs Pub.